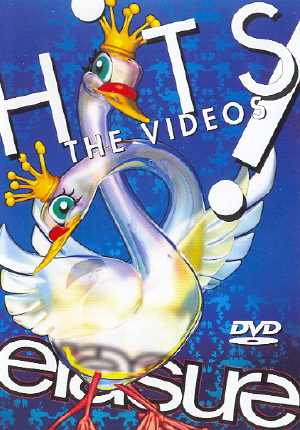 Erasure
Hits The Videos
Délka: 310 minut
Vydal: EMI
© Webová stránka je vlastnictví videopůjčovny AUSID Pardubice.
Disk 1:
Who Needs Love
Heavenly Action
Oh L´Amour
Sometimes
It Doesn´t Have To Be
Victim Of Love
The Circus
Ship Of Fools
Chains Of Love
A Little Respect
Stop!
Drama!
You Surround Me
Blue Savannah
Star
Chorus
Love To Hate You
Am I Right?
Breath Of Life
Lay All Your Love On Me
S. O. S.
Take A Chance On Me
Voulez Vous
Always
Run To The Sun
I Love Saturday
Stay With Me
Fingers and Thumbs
Rock Me Gently
In My Arms
Don´t Say Your Love Is Killing Me
Rain
Freedom
Solsbury Hill
Make Me Smile
Disk 2:
Sometimes Top Of The Pops Debut November 1986
Sono Luminus Acoustic Version 1995
In My Arms U. S. Version 1997
Too Darn Hot Taken From Red Hot + Blue 1990
Live!
Leave Me To Bleed The Circus Tour 1987
A Litle Respect The Innocents Tour 1988
Supernature Wild! Tour 1988
Waiting For The Day Phantasmagorical Entertainment 1992
Fingers and Thumbs The Tiny Tour 1996
Six Promotional Documentaries
1991 - Chorus
1992 - Pop!
1994 - I Say I Say
1995 - Erasure
1997 - Cowboy
2003 - Hits!