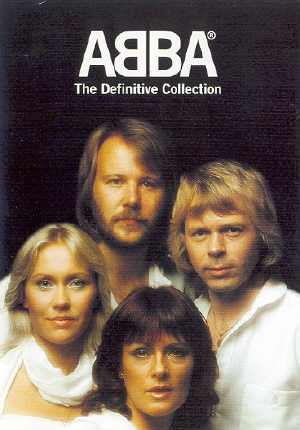 Abba
The Definitive Collection
Délka: 168 minut
Formát obrazu: 4:3
Zvuk: anglický
Vydal: Universal
Seznam stop:
Waterloo
Ring Ring
Mamma Mia
SOS
Bang-A-Boomerang
I Do, I Do, I Do, I Do, I Do
Fernando
Dancing Queen
Money, Money, Money
Knowing Me, Knowing Me
That´s Me
The Name Of The Game
Take A Chance On Me
Eagle
One Man, One Woman
Thank You For The Music
Summer Night City
Chiquitta
Does Your Mother Know
Voules-Vous
Gimme! Gimme! Gimme!
On And On And On
The Winner Takes It All
Super Trouper
Happy New Year
When All Is Said And Done
One Of Us
Head Over Heels
The Day Before You Come
Under Attack
When I Kissed The Teacher
Estoy Sonando
Felicidad
No Hay A Quien Culpar
Dancing Queen
© Webová stránka je vlastnictví videopůjčovny AUSID Pardubice.